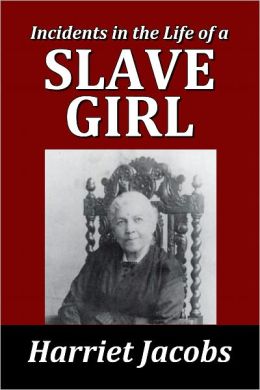 From
North Carolina History Project
-- The "best-known, nineteenth-century African-American woman's autobiography" is how historian Nell Irvin Painter describes Harriet Jacobs's Incidents in the Life of a Slave Girl, Written by Herself (1861). The Tar Heel's work is also noteworthy because Jacobs penned the words, unlike other slave autobiographies, including Sojourner Truth's, which were dictated. The book's cumbersome title makes this point evident.
The slave autobiography describes the cruelty of slavery, debunks the myth of the content or happy slave, and argues that a slave's behavior must be judged by different standards than those applied to free people. Harriet Jacobs's slave experiences in Edenton, North Carolina influenced her themes and rationalizations for her behavior. (Her judgmental grandmother denounced Jacob's physical relationship with an unmarried white lawyer and held her grandaughter to moral standards that wavered not in trying times.)
Harriet Jacob's owner placed an advertisement in newspapers offering a $100 reward for Jacob's capture. Image courtesy of North Carolina Office of Archives and History, Raleigh, NC.
After she fled to the North, Jacobs was encouraged by friends to write her story. She started writing her story (in secret) during the 1850s, and it was ready for publication in 1861. Using a pseudonym, Linda Brent, Jacobs described the horrors of slavery and discussed topics, including rape and prostitution, theretofore unmentionable in print. After searching in vain for a publisher, Jacobs found a Boston firm willing to publish her work. The company experienced financial difficulties in late 1860, so one of Jacobs's friends provided a subvention so that the book might be published in 1861.
The secession of the Southern states and the formation of the Confederacy understandably distracted editors from Incidents publication. A few abolitionist journals, including National Anti-Slavery Standard and Anglo-African, praised the book for shedding light on how the peculiar institution fostered moral and sexual turpitude. Overall, however, editors ignored the book, and it went into obscurity until the Civil Rights Movement. (source:
North Carolina History Project
)