As reported by the
St. Cloud Times
, "Your Turn: Slavery happened in Midwest, too: Facts about local history are out there, give us context," by Christopher Lehman, on 24 August 2013 --There's a hidden but historic part of St. Cloud [Minnesota] that is 160 acres big, and it lies on the northwest part of the city. Roughly, Ridgewood Road is the southern border of his former property, Cypress Road the western border, Rolling Ridge Road the northern border and Brenda Lee Drive the eastern border.
Today it is a largely residential area, but from 1858 to 1860 a slaveholder from Virginia named Samuel Hays lived there with his African-American slaves Chloe and Ellen. The area has no signs to note that slavery happened there. I only know from having consulted with the recorder and auditor offices in Stearns County about my research.
Not forthcoming
In general, St. Cloud is vague about its permissiveness toward slavery. Local history books mention slaveholders but do not identify slaves by name. Writers say that slaveholders lived in northern St. Cloud, but no historical markers acknowledge their presence. A marker for the Stearns House – an inn that lodged slaveholders and their slaves – stands outside Stewart Hall at St. Cloud State University, but the sign avoids mentioning the clientele the lodge served.
The writings about our city history discuss local slavery for only a page or two. They stress that the Southern migrants left St. Cloud to join the Confederacy in 1861 and that none of their homes stand today. The minimizing of slavery here suggests that because the people who brought slaves here left no objects of permanence about themselves and their culture, neither they nor their slaves are worth remembering. Their rationale is "out of sight, out of mind."
St. Cloud joined the South in permitting slavery. Many other Midwestern towns allowed slavery, too. Presidents appointed slaveholders to federal offices and Army forts across the country, and they allowed their appointees to take their slaves. For this reason, Fort Crawford, Wis., developed a Creole population by the 1830s.
These facts complicate the simple stereotype of U.S. slavery as North=free=good, South=slavery=bad. But complicating the story allows people to get closer to the truth.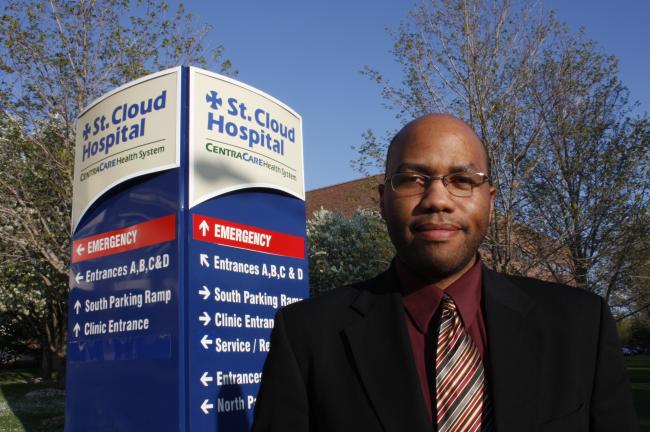 President James Buchanan brought Hays here by appointment in 1857. Hays separated Chloe from her husband and four of her children in Virginia to practice slavery here. He gave several pro-slavery public speeches and gained wealth from building a grist mill by the Sauk River.
By 1860, he had moved to the northeast side of town – near St. Cloud Hospital today – to live next door to another slaveholder: Sylvanus Lowry, St. Cloud's first mayor and the founder of this newspaper.
Hays eventually moved to Benton County and served as a probate judge from 1870 until his death in 1871. Chloe and Ellen lived in Minnesota for the rest of their lives, but many of their living descendants in Virginia did not know of their ancestors in Minnesota until I contacted them.
Worth a closer look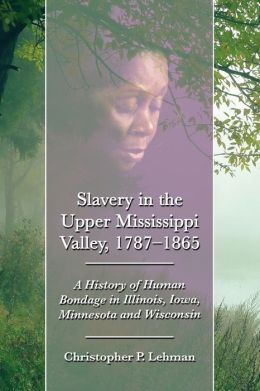 Slavery's legacy is all over the city for anyone who wants to look, as I have done over the years for my articles in Crossings, the Stearns History Museum's bimonthly magazine, and my book, "Slavery in the Upper Mississippi Valley."
Go to Stewart Hall to see where weary slaveholders and slaves stayed after getting off the riverboat. Go to a riverview window at the hospital for Lowry's view of the river from his house. Go west on Ridgewood and take right turns on Cypress, Rolling Ridge and Brenda Lee for an idea of where a mother and child were enslaved. Or simply read this newspaper. (source:
SC Times
)