From the
Tennesseean
, "Infant mortality,"by Claudia Pinto, on 8 December 2008 -- MEMPHIS — The newborn outfits were too big. So, Judy Golden went to Wal-Mart's toy section to shop for her daughter's burial clothes.
Golden settled on a soft, red and white jumpsuit meant for a 12-inch doll. It was just right for Brooklyn Princess Golden, who weighed 9 ounces when she was stillborn.
"I told her I loved her and I missed her, but I already knew that God knew at this time that I didn't need another child. And knew that I wasn't able to care for her," Golden said, sitting on a frayed green couch in her Memphis home. "We didn't have our own place. I didn't have a job."
The situation is an all-too-common occurrence here in Memphis, where the infant mortality rate is the nation's worst. And Memphis is the hub for a contiguous four-state region of the United States where infant mortality surpasses any other part of the country. Mississippi, Louisiana, Alabama and Tennessee — among the nation's most unhealthy states — combine for the dubious distinction.
Tennessee is fourth worst among those states that form a vast swath of Deep South real estate where babies die at a rate comparable to Third World countries. The percentage of babies dying in Tennessee before their first birthday is comparable to that of Bosnia and Herzegovina — a country with an average annual household income of $7,000 and an unemployment rate of 45 percent.
Doctors say it's no coincidence that the results for Tennessee are abysmally similar for other health indicators as well. It ranks fourth from the bottom for overall health, according to a 2008 United Health Foundation report that bases its findings on 20 criteria including smoking, obesity and high school graduation rates.
"Your birth statistics are just another indicator of the overall poor health of the state," Dr. Cornelia Graves, medical director of perinatal services at Baptist Hospital in Nashville. "An unhealthy mother is more likely to have an unhealthy baby."
Nine out of 1,000 babies born alive in Tennessee die before their first birthday — more than 700 babies a year. In Memphis, the statistics are worse — 16 out of 1,000 infants die. And for black babies in Memphis the statistics are starker still: 20 out of 1,000 babies die, according to 2002-2004 March of Dimes data.
When Golden was five months pregnant, Brooklyn was diagnosed with anencephaly, a condition that causes the brain to form improperly. Doctors predicted the baby would live no more than a few minutes and recommended inducing labor.
Golden is still disturbed by the stillborn birth.
"She had no skull. No brain," Golden said. "She looked like a doll with a cup for a head. Where her brain was supposed to be it was an empty hole."
Golden blamed herself.
"They said it was folic acid," she said. "That I wasn't eating right. That I wasn't taking my prenatal vitamins."
The 23-year-old didn't know it mattered that much.
"I was thinking, 'Nothing is going to happen. I'm superwoman.'"
Obesity, poverty, diabetes, sexually transmitted diseases, teenage pregnancies, high school drop-out rates, violence, stress and smoking, are all ingredients in this lethal brew.
Being obese can cause serious medical complications such as high blood pressure and diabetes. High blood pressure decreases blood flow to the placenta, preventing oxygen and nutrients from reaching the baby and thereby increasing the risk of low birth weight and preterm birth. With diabetes, the high blood sugar levels of the mother can affect organ development causing serious birth defects or miscarriage.
Poverty thwarts women from buying healthy foods that typically cost more, but are critical in providing nourishment for the fetus. And even if pregnant Tennesseans are eligible for TennCare, the state's health insurance for the poor and disabled, these women may not have transportation or the ability to take time off work to get prenatal care.
Certain sexually transmitted diseases, like syphilis, are able to cross the placenta and infect the fetus. Other STDs, such as gonorrhea and chlamydia, can be transmitted from the baby to the mother during vaginal delivery. Health effects to the baby can include stillbirth, prematurity, low birth weight, brain damage, and pneumonia, among others.
Smoking constricts blood vessels, resulting in less oxygen and nutrients reaching the fetus. This can cause low birth weight, an increased risk of fetal death in the womb and emergency deliveries.
High dropout rates mean that women are less likely to be educated about good pregnancy practices, such as taking folic acid to prevent birth defects. Women who are less educated are also more likely to be poor.
"What we are finding is that women here are just not as healthy," said Dr. Kimberlee Wyche-Etheridge, director for family, youth and infant health for Nashville's health department. "They're overweight and undernourished. They have higher rates of diabetes and high blood pressure. They're stressed out and living in environments that aren't safe."
Infant mortality rates fluctuate in cities around the state: In Knoxville, 6.5 out of 1,000 babies died in 2006; in Nashville, 9.3 out of 1,000; and in Chattanooga 11.2 per 1,000. Babies born in a rural setting have a better chance of survival — 7 out of 1,000 of them died compared to 10 out of 1,000 born in a city, according to 1995-2002 data.
But the place where it all comes together in the worst way is Memphis, in a county dubiously noted for its high rates of sexually transmitted diseases, binge drinking, violent crimes, high school dropouts, children living in poverty and single-parent households.
Memphis Mayor A C (copy desk, no periods after initials at Wharton's request) Wharton said it's difficult to move the preventive needle because there are so many factors that contribute to infant mortality in his city.
"It's like swatting at flies," he said.
Small wonder that a special section of Memphis' Shelby County cemetery, called "Babyland," is filled with row upon row of flat metal disks where babies of the poor are buried.
Some of the graves have been adorned with matchbox cars, plastic doll babies and birthday cards. One mother created a headstone out of 12-inch piece of scrap wood and a black magic marker. It's inscribed: "God bless my baby boy. God loves you. Thank the Lord for my son."
But many of the markers are overgrown with grass.
Disk number 7983 is Brooklyn Princess Golden.
It's been more than two years, but Golden still cries when she talks about the short time, probably an hour in all, that she spent with her daughter.
After the birth, hospital workers cleaned Brooklyn and filled her head with gauze. A knit cap was placed on her head to cover the deformity and she was carried to her parents. She looked exactly like her dad. Same lips. Same nose. Same eyes. Staff gave her a tiny seashell that was as big as her hand.
"We held her," Golden said. "I didn't want to let her go."
There wasn't even money for a casket. Golden wanted to give her daughter a gift. About all she could offer was the doll's outfit and a poem.
"Your beautiful eyes I'll never see. Your memory means the most to me. The hugs I'll never get. A candle I'll always have lit. Your joyous laughter I'll never hear. Your pictures I hold so dear. Your body and soul I could not save. I know you're in heaven being brave..."
Golden had miscarried twice before.
The first time, she said, after an ex-boyfriend grabbed her hair and dragged her down the stairs on her stomach. A second miscarriage followed soon after, one possible cause being the rapid repeat pregnancies.
None of those losses compared to Brooklyn's death, though. For months, Golden barely left her bed.
"I finally got up and started doing some more stuff with my life. I realized I had to take care of my other child," Golden said. "I don't think I'd even be sane if I had to bury another child."
SUBHEAD
When Dr. Ramasubbareddy Dhanireddy was in medical school in the 1970s, he returned home to the tiny Indian village where he grew up. While there, he was awakened in the middle of the night to tend to a young woman in labor who had been bleeding for hours.
The only transportation to a hospital was a ride by bull cart and the woman died along the way, leaving behind a 4-year-old daughter.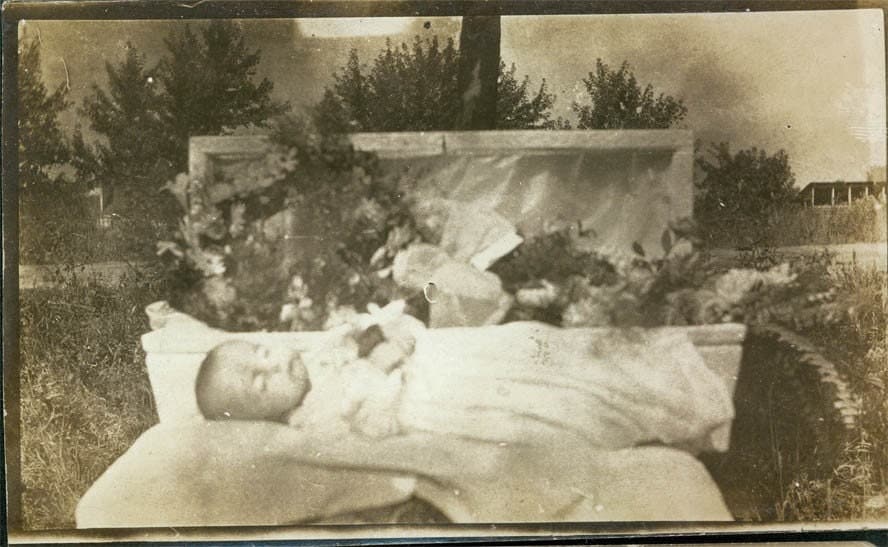 "That still stays with me," he said.
More than 30 years later, Dhanireddy still finds himself in the position of trying to save babies when it's already too late.
"Try talking to a 13-year-old who has delivered a preterm baby who is on life support. And she has no clue. And the baby's father is nowhere to be found," said Dhanireddy, who is the medical director of Regional Medical Center's newborn center in Memphis.
"There are some states in India that have better infant mortality rates than Memphis."
It's exasperating at times: he often witnesses the revolving door of women who have two, three and four premature births. And the sight of babies trembling from methadone withdrawal is not uncommon.
Even those high-risk infants who do go home need follow-up care. Dhanireddy knows there's a good chance he'll never see them again.
It's not for lack of trying. The Med, as the hospital's called, has a social worker who spends her days trying to set up follow-up appointments with mothers. But it's common for the phone number and addresses on file to be incorrect. And even if the social worker reaches mothers, they often don't show up for their appointments.
"I don't know why. I don't live in the shoes of these women," Dhanireddy said. "She may not have the transportation."
Still, Dhanireddy works on. He said it's the babies who do make it that keep him going.
"I firmly believe that children are 100 percent of our future," he said passionately. "A society that does not invest in its future will not flourish."
Dhanireddy gets on with his daily task of somehow keeping these babies alive. He maneuvers his way through the overcrowded neonatal intensive care unit as he checks on his tiny patients.
One infant born three months early weighed little more than a pound; another preemie's mother is just 13.
The room, that contains nearly 60 incubators, is so packed that staff workers occasionally bump into each other as they make their rounds.
"A 2 pound baby — the likelihood of survival here is just as good as anywhere else," he said, threading his way through the NICU. "But the problem is we have more. I need double the space that I have."
The babies are too sick to cry.
They lie silent in their clear plastic cases, save for the rare faint squeak emanating from the rows of incubators.
The newborns lie on their backs and blood vessels show clearly through thin, translucent skin. When they move, their frail arms and legs jerk, as if they've been startled. White, green and black wires attached to their chests monitor vital signs. Their diapers dwarf miniature bodies. And they already appear weary with the world, though they are only a few days old.