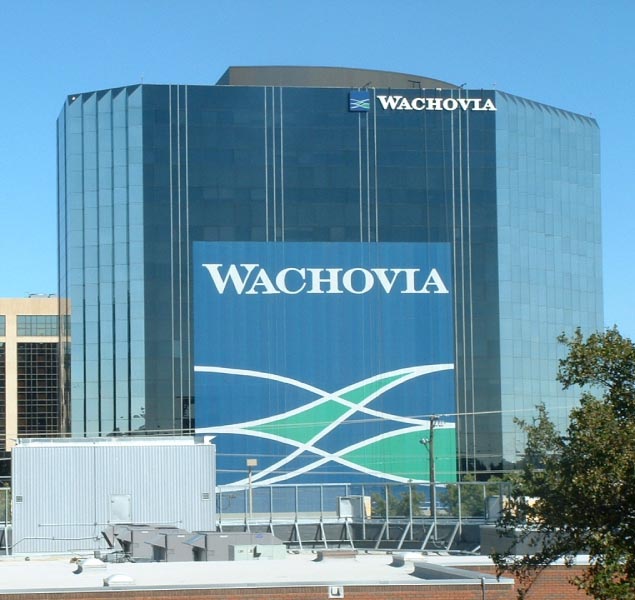 Cynthia Greenlee-Dnnell reported in The Herald-Sun on 18 June 2005 in an article entitle, "Reparations for slavery still big debate": Even 140 years after President Lincoln's Emancipation Proclamation freed slaves in rebelling U.S. territories, there's still debate about who benefited from slavery and who, if anyone, should gain from it now.
On June 1, Charlotte-based Wachovia Corp. rekindled that debate by admitting that two of its predecessor companies owned slaves or used them as collateral. As a goodwill gesture, the nation's fourth-largest bank plans to spend an unspecified amount of money on programs about black history.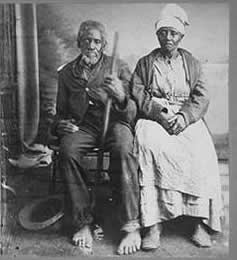 Wachovia's admission wasn't exactly news to William "Sandy" Darity Jr., the Cary C. Boshamer Professor of Economics at UNC and director of the university's Institute of African American Research.
"My presumption is that basically any corporation with antecedents dating to the antebellum period, you're bound to find they're linked to slavery," said Darity, a Durham resident and also a professor at Duke University.
Darity has added his voice to a small group of grassroots activists, lawyers, scholars and students who believe that the United States owes a financial debt to the descendants of slaves. The issue of slavery reparations, or compensation, has attracted passionate supporters -- such as Durham scholar John Hope Franklin, the late attorney Johnnie Cochran, Nation of Islam leader Louis Farrakhan -- but also just as passionate opponents.
Critics like writer David Horowitz -- who rocked the boat at UNC and Duke in 2001 when he tried to place an anti-reparations ad in campus newspapers -- call reparations a shakedown.
The public's opinion
Raymond Winbush, Baltimore author of "Should America Pay: Slavery and the Raging Debate on Reparations," sees slavery as the granddaddy of shakedowns, paraphrasing the late writer Ralph Wiley: "Give me one person to work for me for free for one year, and I will be a rich man. Give me several people to work for free for me for several years, and I will be a very rich man. Give me millions of people to work for me for free, and I'm America."
Darity said slavery gave whites an economic leg up. With no wealth to pass on, ex-slaves' progeny got reserved seats at the bottom of the socioeconomic ladder. Then, the racial discrimination of slavery was codified with the racial discrimination of Jim Crow, a fact that Darity thinks the current slavery-oriented discussion often obscures.
"If we had gotten [equal protection under the law and access to land and income], we would be looking at a vastly different distribution of wealth," he said.
Darity and his wife, Kirsten Mullen, plan to launch an awareness campaign next year about the push for slavery and Jim Crow reparations. Such compensation could be direct payments to individuals, government- or corporation-funded scholarships, initiatives to increase black homeownership, or, as political pundit Alan Keyes once proposed, a temporary federal tax-free status.
But before anyone can talk about how reparations would work, activists would have to overcome public opinion. Polls have shown that whites overwhelmingly disapprove of the idea.
William A. Darity Jr., professor of economics at UNC, Chapel Hill discusses the economic case for reparations for black Americans.
And though Darity believes reparations may have to be handled legislatively, U.S. Rep. John Conyers, D-Mich., has been trying unsuccessfully since 1989 to pass his H.R. 40 bill to establish a commission to research the impact of slavery and possible remedies.
"So few people take reparations seriously. They think it's a joke. I've done presentations at conferences, and people are frequently dismissive," Darity said.
But Peter Flaherty, of the Fairfax, Va., National Legal and Policy Center -- despite his opposition to reparations -- said they shouldn't be seen as radical balderdash.
"The demands that many people see, at first blush, as outlandish are being honored by big corporations. I believe the reparations activists certainly have the momentum," he said.
Businesses with ties
States and large cities such as California, Philadelphia and Chicago have enacted ordinances that require corporations wishing to do business with them to disclose any history of slavery. A similar bill has been proposed in North Carolina by state Rep. Larry Womble, D-Forsyth.
Lawsuits have been filed against corporations alleged to have roles in slavery. And a still-pending complaint includes companies such as Charlotte's Bank of America, which had acquired the FleetBoston bank named in an earlier action.
Flaherty predicts that Bank of America will be next with a statement of complicity or apology, though the bank has denied any slavery connections.
More businesses definitely will be stepping forward, said N.C. A&T graduate Richard E. Barber Sr. Once a plaintiff in a slavery-reparations suit, the New Jersey resident now directs the U.S. Reparations Group.
His organization is examining records of more than 60 companies and plans to give corporations from July 1 to Sept. 22 (the date in 1862 when Lincoln signed a preliminary Emancipation Proclamation) to disclose slavery ties.
But David Horowitz says a company is not responsible for the misdeeds of its predecessors.
"Wachovia's trust has nothing to do with slavery, even though it owns a company that did. A corporation has to earn its way every year, so to speak," said the California-based Horowitz during a phone interview.
Darity took issue with that notion.
"These are the most prominent companies in America," he said, "and they are because of, not despite of, slavery."
Seemingly the only point of agreement for reparations fans and foes is that blacks lag behind whites in economic indicators such as household income and net worth.
It's the "why" they can't agree on.
Slavery connection
New Jersey attorney Diane Sammons is part of the pro-reparations legal team awaiting a decision on the case that involves Bank of America and other companies.
"Blacks are 13 percent of the population and own 3 percent of the assets," she says. "How do you explain the difference?"
Horowitz's take is that lack of family stability and failing public schools have more to do with the large black underclass than racial prejudice or slavery.
"There's not a single black person who's living now in America who was a slave," he says. "It's unlikely that there's a single black person in America whose parents were slaves."
That is in contrast to Holocaust survivors, who have received reparations.
Sammons has heard that argument before.
"People often get the Holocaust case wrong," she said. "There was a fund that was set up for the descendants of those people. Likewise with the Japanese [who were sent to internment camps during World War II]. To suggest that there's no residual harm from slavery, that's totally inaccurate."
Mullen, founder of the Carolina Circuit Writers literary organization, believes the historical distance between the present and slavery is not so far.
"People say, 'Why should I pay? My family didn't own slaves.' Well, were your family barrel makers who made the barrels that carried the rum? Were they sugar makers? Did they eat? Everybody was tied to the slave trade at one point or another. You cannot take your scissors and cut your family out of it."
Payoff possible?
Flaherty calls the reparations movement a scam that preys on white guilt and racial discord. Sammons of Rosedale, N.J.'s, Negel, Rice and Mazie LLP firm says it's far from fraud.
"It is money that was earned that was never paid, as opposed to an obligation to pull people up to the same level. When you look at it that way, it really is a debt. It's not a handout or a gratuity."
But a common argument against reparations is that, with 36 million black Americans -- many of whom have slave ancestors -- it would bankrupt federal coffers if the government signed onto the idea.
It's about political will, said Winbush, noting that the Bush administration found $80 billion to fund the war in Iraq.
Will there ever be a payoff or even a national apology for slavery?
Mullen won't venture a guess about when, but believes reparations of some sort will happen.
"I'm sure in 1840, people never thought that slavery would end. Or in 1920, that women would get the right to vote. You just have to keep pushing the mountain," she said. (source: http://www.herald-sun.com/durham/4-618559.html)